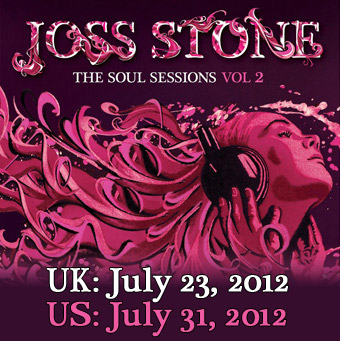 I'll give a full review of this album after the official July 31st US release, but suffice to say that Joss is the shit, and
Soul Sessions Vol. 2
is really, really the shit.
She may be only 25, but Joss has been around the music biz for a decade now, and SS#2 harkens back to her original
Soul Sessions
debut LP from 2003. It's old-school, soulful blues without any annoying overproduction effects distracting from the great musicianship she's assembled, and that penetrating, soulful voice of hers just drips with authenticity.
I loved every minute of the full, deluxe album preview that's currently available on iTunes, and strongly recommend you head on over, take a free listen, and pre-order the
Deluxe version now available in the US.
After all, it's the shit!